Home
>
About Us
>
Service Guarantee
Service Guarantee

We believe professionally cleaned surfaces should produce a visbile standard of clean. Our general service guarantee states that; if you are reasonably unhappy with any part of our service, we will perform the service  again at our cost. If you are still not happy, we will refund your money. To accept the terms of this guarantee, the customer must have paid for the service without deduction prior to any further work being carried out or the issue being raised.
This guarantee does not apply to stain removal for the simple reason that some stains are permanent and cannot be removed. Please read our section on Stain Removal if you would like more information about this specialist area of cleaning.
Service Standards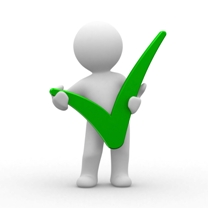 In all aspects of what we do, Noosa Prestige Specialist Cleaning Services follow a strict set of "service standards" which supports our aim of ensuring you have a positive experience when using us. To this end we believe our success as a business will be based on repeat custom and referrals that come from happy customers. We therefore value your custom and trust your experience as a customer will be consistent with our service standards described below.
We undertake to do the following:
arrive on time in a clean uniform
wear photo ID
Respect your privacy and security
provide a guarantee on work
provide a no call-out-fee service
provide an up-front price before starting work
give you the convenience of booking online with follow up confirmation
offer a "No Spills" guarantee on carpet and fabric protection Services
Not leave any waste or slippery floors
Carpet and Fabric Protection
We understand that accidents do happen, and when it involves valuable furniture or floor coverings, a spill of any size can be a stressful experience. To eliminate the stress we offer commercial grade protection to carpets and fabrics.
1. Carpet Protection treatment:

Have your carpet treated at the time of cleaning with our commercial grade carpet protection. Many quality new carpets have a carpet protector impregnated into the fibres, however this protection will eventually wear off due to floor traffic, vacuuming, excessive sunlight and intense spot cleaning.  We suggest professional cleaning followed by reinstatement of the commercial carpet protection as a cost effective method of insuring against everyday risks to carpet damage and extending the life of your carpet. Click here for details

2. Fabric Protection:

The cost of cleaning your upholstery is much less than having to get it recovered or replaced in the case of an accident that causes staining. In additon to protecting your furniture items from spills,  our fabric protection can extend the service life of upholstery and maintain clean appearance longer between cleans. The application of fabric protection is ideal for new furnishings and existing furnishings in holiday homes, offices, waiting room seating, hotels, retirement villages and homes with children and pets.
When quality cleaning and protection is applied by Noosa Prestige Cleaning Services, we back up the performance of our commercial grade protectors with a warranty.
Our quality assurance process is applied at each stage of cleaning that we are involved in. This means although we provide a service warranty, we take pride in doing the best job possible and therefore we experience a very high customer satisfaction rating.