Home
>
Cleaning Natural Stone Tiles
Cleaning Natural Stone Tiles
How to Get The Best Results When Cleaning Natural Stone Tiles.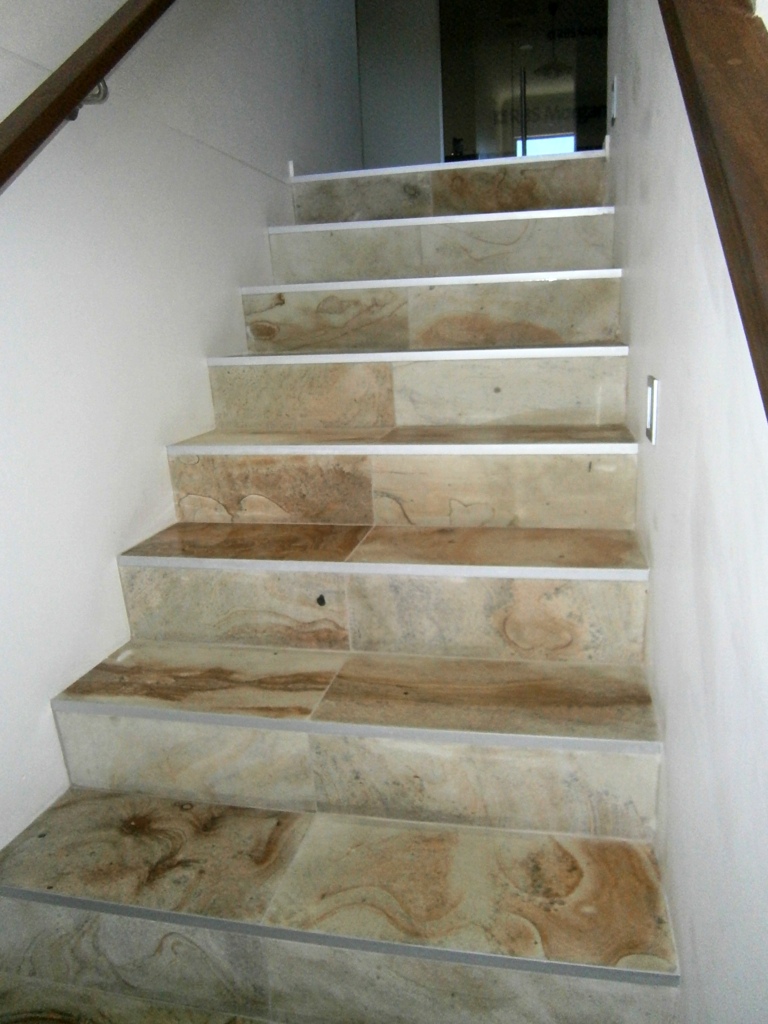 Natural stone is used extensively in many high end homes and even commercial properties where the richness and warmth of stone is applied as a feature on walls, foyers and even high traffic areas, Cleaning and sealing these often porous surfaces should be carried out professionally by Noosa Prestige for best results.

Keeping the stone clean is very difficult if it is not properly polished or sealed to prevent penetration of soils and surface staining. For cleaning natural stone tiles, Noosa Prestige Cleaning Services uses a high pressure cleaning process with added cleaning solutions appropriate for the stone being cleaned. We undertake cleaning and sealing of new installations of laid stone and provide a range of sealing finishes to choose from.
Cleaning natural stone tiles is a specialist job and requires a firm understanding of the stone tile, grout used (if any) tile glues, laying methods and the effect of cleaning solutions on each of the materials. We regularly clean all tiled surfaces including natural stone tiles in the Noosa area;
Honed Sandstones
Slate
Granite
Filled and honed Travetine
Most Marbles including polished finishes

Recent Cleaning Natural Stone Tile with Sealant finish shown Below:
What Sealing Effect Do You Require?
There are three types of finish or effect you can achieve with sealing natural stone tiles. These are:
Wet
Satin
Natural
Most sandstone tiles for example, are finished with a natural or dry look sealer since the stone has a high visual appeal that can be retained rather than be enhanced. If a wet look sealer was used, the stone would generally become less appealing as it is not typical for sandstone to have a high shine or glossy finish.
Marble and Travetine are typically sealed with either natural or satin look sealers to enhanced the subtle feature of the grains. Where used in residential applications such as bathrooms, the sealer must contain a non-slip component as these tiles can be highly slippery when used in wet areas on floors.
Rarely used nowadays, slate stone was typically finished with a gloss sealer as was the trend many years ago. We find this stone is still in older houses and often requires replacement as part of a renovation project.
Whatever your tile cleaning or sealing needs, Noosa Prestige can help you achieve the highest quality outcome. Get in touch today for a free inspection and quote for cleaning, sealing and maintenance of natural stone tiles.