Home
>
Commercial
Commercial

Commercial Cleaning Services Noosa
Noosa Prestige Cleaning Services operates commercial cleaning services locally for a range of businesses premises. We provide customized cleaning programs that take the stress and hassle out of maintaining carpets, tiles and upholstery at your commercial premises. Our systems also provide easy and stress free scheduling with an emphasis service agreements that deliver quality and value for money.
We offer commercial carpet, tile and upholstery cleaning for offices, banks, clubs, retail shops, schools, child care centers, church parishes and commercial venues in the Noosa area and Sunshine Coast region.

Our professional services ensure carpet areas and seating fabrics are sanitized, clean and odour free and always looking their best. Maintaining a high standard of cleanliness and presentation in public areas is much easier when the most trafficked areas are taken care of by experienced commercial cleaners under fixed price contract that allows best value for money combined with outstanding results. Patrons, guests, staff and visitors alike will experience a noticeable improvement the appearance of floors and seating along with improvement to indoor air quality.
Customized Maintenance Cleaning Programs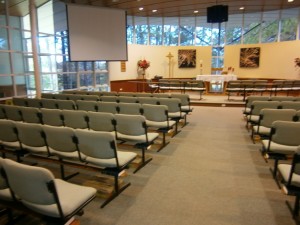 We can design and manage a specific cleaning program to ensure your premises are maintained to the highest standard. We can implement a regular maintenance cleaning program specific to each commercial property and its trading hours.
Programmed cleaning of high traffic areas can extend the need for restorative cleaning cycles and provide an even appearance to the highly visible areas where first impressions count.
Another great benefit of our commercial cleaning is skilled management of cleaning delivered in accordance with our service agreement, can extend the service life of expensive carpets and upholstery where applied. Our service plans include stain removal, deodorizing, sanitizing, spot cleaning and restorative steam cleaning following events or heavy use activities, janitorial maintenance and supply of consumables.
Cleaning Government Facilities
Noosa Tewantin Commercial Cleaning
Noosa Commercial Cleaning
For specialized commercial cleaning work in medical centres, nursing homes, child care centers, we have developed our "Healthy Floors Program".
This can be varied to include procedures for managing specific demands required by your business or premises. For example; the routine treatment of carpets and flooring contaminated with alcohol, sanitization of children's play areas and matting, or periodical attention to detailed cleaning after events.  Each program can therefore be customized to comply with complex cleaning or sanitizing requirements relative to existing operations.
For an onsite "no obligation discussion" and free assessment of your commercial cleaning requirements, contact Noosa Prestige today.
Commercial Carpet Cleaning for High Traffic Retail
   

Visibly Cleaner Traffic and Display Areas
Noosa Prestige Cleaning Services can deliver consistent results using high quality solutions that reduce soiling and keep areas looking cleaner for longer. Isn't that about the most important requirement for commercial cleaning?  If you require "Janitorial Cleaning" services, we can help by preparing a delivery program suited to your budget and OH&S standards. Structuring services to the client's needs is the best way to ensure commercial cleaning and janitorial services deliver the correct outcomes. Sometimes those needs can change as the business grows, changes locations, downsizes or changes management. Nonetheless, our primary skill set for delivering commercial services will flex with the needs of the client also allowing programs to be adjusted or changed to suit the new environment.
All work is carried out by skilled personnel who have undergone National Police History checks, intensive training relevant to their roles and developed competencies for commercial cleaning in the following categories:

Retail shops
Dealer showrooms
Offices, seating & partitions
Commercial kitchen tile floors
Restaurant carpets
Hotel carpets & seating
Club floor coverings & upholstery
Childcare centers
Nursing homes & Urine decontamination
School carpets (done properly to ASNZ3733)
Conference centers
Accommodation resorts
Recreation facility carpets
Commercial Paving and Hard Surface Cleaning
Often, dull public areas can be transformed to enhance the appearance and environmental comfort for retail customers, personnel and general public. Our quality approach to cleaning commercial outdoor surfaces follows the same high standards we apply to cleaning indoor tiled floors. The results for the concrete paving area shown below (approximately 320 square metres) was immediate. Once dry, the restorative cleaning process revealed the warmth and colour of the original paving and gave new life to such a high profile area.
     
CONTACT US TODAY  (07) 5474 5551