Home
>
Leather Car Seats Clean and Looking like New Again
Leather Car Seats Clean and Looking like New Again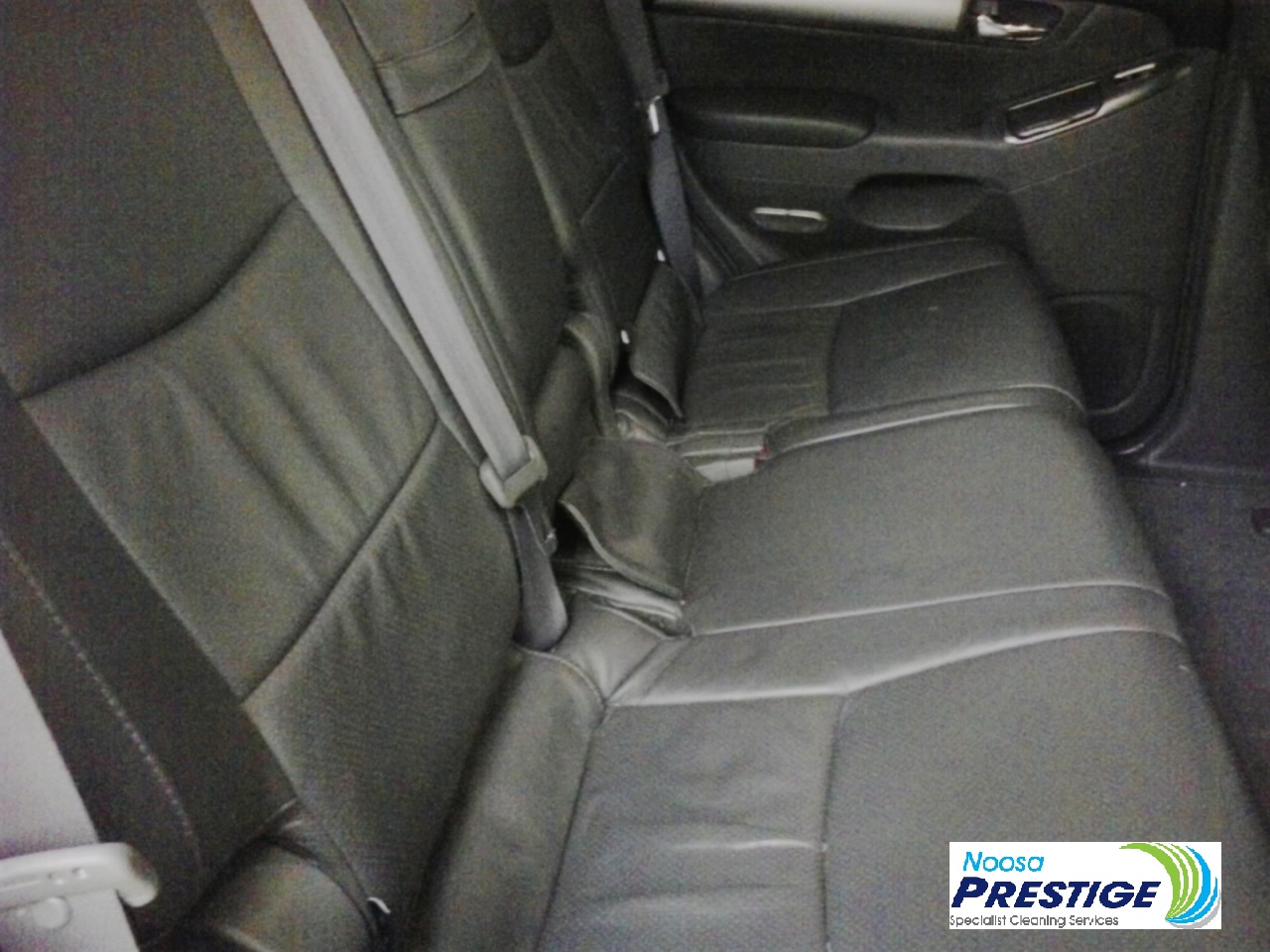 How do you get your Leather Car Seats clean and looking like new again?
Vehicle upholstery gets a lot of use and often we neglect to clean them because the fabrics and leather upholstery used in vehicles performs so well, they readily appear soiled. In the case of leather, we know it performs better if cared for periodically and feels luxurious when it is cleaned and conditioned.
Cleaning leather car seats is done with the same process that we use for leather furniture cleaned in homes. The results in most cases, are also exceptional and leave leather car seats looking like new again. Noosa Prestige Cleaning Services regularly clean vehicle upholstery and leather seats with attention to detail and the highest grade cleaning processes available.
Bringing leather car seats back to life is our specialty. The photos below show charcoal coloured leather car seats that were moldy after 2 years of storage. The leather was rejuvenated using a clean, condition and protection process that successfully removed potential staining from the mold spores upon the leather. The owner's are now happy to be driving around in their beloved vehicle with the luxurious feel of the leather seating fully restored.