Home
>
Professional Tile and Grout Cleaning
Professional Tile and Grout Cleaning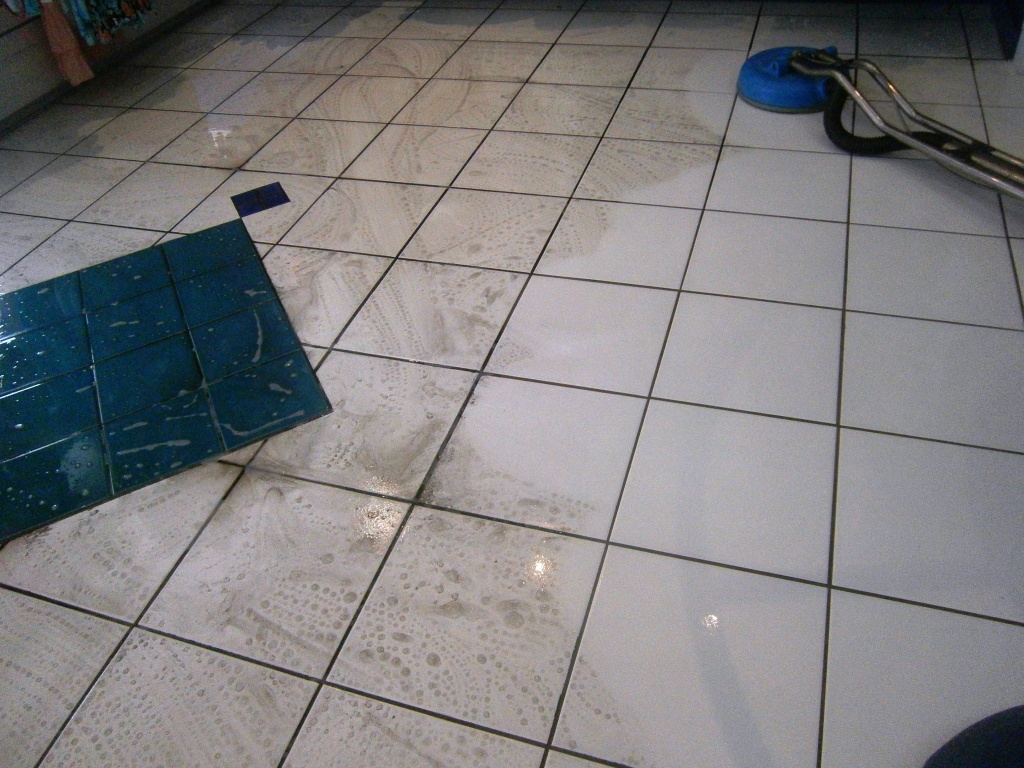 Noosa Prestige Cleaning Services delivers professional tile and grout cleaning using high performance turbo tile cleaning equipment to achieve the best results possible for residential and commercial tiled floors.
We recently undertook cleaning to white ceramic tiles in a high traffic retail store in Noosa. The results were outstanding considering the tiles had never been cleaned in over 15 years! That's not surprising, in fact we find many first time customers who have their tiles and grout cleaned are motivated by the fact they can no longer stand looking at the discoloration of the grout. Because the process of soiling is accumulative over a long period of time, most people don't notice the build up of dirt and grime until it changes the look of the floor tiles.
Interestingly, many people are still using a mop and bucket to clean their tiles. By adding a cleaning solution to the water, it may seem like the tiles are getting a good wash down, however the practice of mopping tiles actually delivers more soiling to the grout which is a porous cement, and the accumulation of soils transferred from the tile surface to the grout just makes the grout dirtier. By capitalising on our expertise, we can explain easier cleaning protocols that help keep tile and grout cleaner for much longer in certain environments.

Here is a photo summary of the tile cleaning showing before, during and after photos. For more information on our specialized tile cleaning process CLICK HERE.
Commercial Outdoor Hard Surface Area Cleaning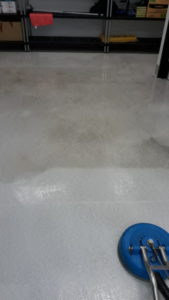 In addition to indoor tile & grout cleaning, Noosa Prestige Cleaning Services apply the same high standards to cleaning vinyl kitchen floor coverings and outdoor hard surfaces including concrete paving, driveways, exposed aggregate and sandstone.
Our customers for these services are most commonly restaurants, resorts, Body Corporates and residential property owners. To get started on enhancing the appearance and maybe even street appeal of your property or premises, simply call for an onsite inspection and quote.
The video below shows our technician carrying out work on concrete paving at a resort in Noosa. The extensive outdoor area was cleaned outside trading hours early in the morning to avoid disruption to commercial tenants and their customers. To see the before and after photos of hard surface cleaning CLICK HERE.