Home
>
Rug Cleaning for the Freshest Result
Rug Cleaning for the Freshest Result
Your floor rug can be steam cleaned in your home using our Prestige Cleaning process that will leave it fresh and thoroughly clean like never before. Rug cleaning is generally done on site with good ventilation to assist drying.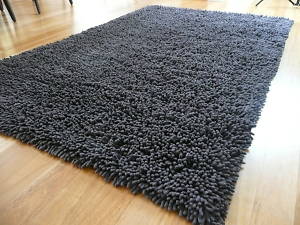 Excluding delicate woven Persian or Arabic, rugs, we specialise in cleaning everything else from designer rugs and mats up to large area tufted floor rugs made from wool or synthetic fibers.
Our rug cleaning process includes commercial vacuum to vibrate, brush and lift soils and dust from the pile, application of a safe cleaning solution, agitation of fibers to release deep soils, thorough washing of fibers and extraction with our powerful truck mount steam cleaning equipment, grooming of pile and speed drying where necessary.
We are specialists when it comes to shag pile rugs and getting the deepest clean possible, without submersion washing, a process that takes several days. And we love "whites" because most of the time our customers just say "Wow" once their rug cleaning is completed.
Noosa Prestige rug cleaning service offers the best value for money when you consider we achieve a thorough clean that lasts longer and stays looking cleaner. We regularly clean wools, synthetics and mixed fibre rugs and take care to identify the materials and structure of the rug before rug cleaning is undertaken.  To ensure the rug is enhanced by cleaning, we will also perform a colour fast test on rugs that are hand made using natural fibres such as Oriental, Arabic, and Persian rugs and kilins. Many collectable and hand made rugs are not colour fast and are subject to colour run or bleeding with moisture is added.
How to remove red wine stain on a white wool SHAG rug?  You've got to be kidding!
 CLICK HERE to learn more about our professional rug cleaning process.