Home
>
Services
>
Mattress Sanitizing
>
Allergy & Odour Control
Allergy & Odour Control
While the source of allergens and odours in your home or office may be little known, fixing these types of problems is easy with Noosa Prestige Specialist Cleaning Services.
Curtain and furniture fabrics, mats, rugs and carpets, are items that manufacture dust as fibres break down. They also attract and retain pollutants, airbourne particles from cooking, pet and human residues.  For this reason, a major part of the solution simply requires having your carpets, mattresses, lounges, curtains and furniture fabrics professionally cleaned. Noosa Prestige specialises in this type of cleaning and will happily visit your home to treat all these items in one day.  The other part involves attention to basic household cleaning. (refer to the list of steps below)
Pollen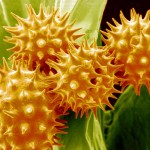 Exposure to pollen from trees, grasses, and weeds can trigger hay fever or seasonal allergies. Symptoms include sneezing, runny nose, nasal congestion, and itchy, watery eyes. Prevent symptoms by staying indoors on windy days when pollen counts are high, closing windows, and running the air conditioning. It is also essential to vacuum carpets with a HEPA filter and have them professionally cleaned every 12 months, or less depending on your conditions (eg: pets in house)
Molds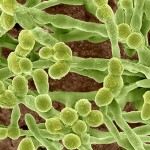 Molds produce allergens, irritants, and in some cases, potentially toxic substances. Inhaling or touching mold or mold spores may cause allergic reactions in sensitive individuals. There are many types of mold; all need moisture to grow. They can be found in damp areas such as basements or bathrooms, as well as in grass or mulch. Avoid activities that trigger symptoms, such as raking leaves. Ventilate moist areas in the home.
Dust Mites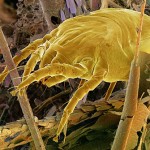 Dust mites are microscopic organisms that live in house dust. They thrive in areas of high humidity and feed on the dead skin cells of humans and their pets, as well as on pollen, bacteria, and fungi. Help prevent dust mite allergies by covering mattresses, pillows, and box springs, using hypoallergenic pillows, washing sheets weekly in hot water, and keeping the house free of dust collecting-items such as stuffed animals, curtains, and carpet.
Some basic steps that will help control allergy causing elements, reduce odours and improve air quality are:
Wash sheets weekly in hot water.
Wash pillows at least 4 times a year (unless you use mite proof cover).
Wash blankets and comforters monthly.
Professionally clean mattresses every six to nine months.
Use room air filter devices.
Vacuum bedroom floors and mattresses regularly (use HEPA filter)
Clean air conditioner filters monthly
Eliminate damp areas as they support mould which can be toxic