Home
>
Services
>
Upholstery Cleaning
Upholstery Cleaning

For the most thorough upholstery cleaning process that removes soils, dust, allergens, mould and odours from your furniture fabrics, leather upholstery and mattresses, call Noosa Prestige today. For longer lasting furniture we also recommend you use fabric and leather protection – see below.
Got carpets? We will happily provide you with our combined services rate if carpet cleaning is carried out at the same time, and you can now book online when you're ready to have your upholstered furniture items cleaned to the highest standard.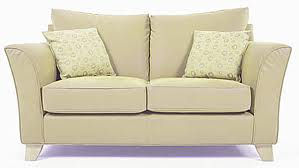 When it comes to upholstery cleaning of lounges, it is not considered excessive to have them cleaned once a year by a professional cleaner, particularly if you suffer from alergies or experience high dust levels around your home.  Noosa Prestige uses a thorough treatment and cleaning method to remove most stains, dirt & dust, eliminate mold and other particles that can be attributed to a tired appearance and poor air quality, odours or allergies.
Fabric Upholstery Cleaning Noosa:
Your fabric furniture items will never look so good after our thorough Jet Steam Cleaning process.
After vacuuming, upholstery fabrics are sanitized to kill bacteria and prevent mold, then treated with our high quality cleaning solution giving the correct chemical balance for the type of fabric.  If that's not enough, we then gently jet steam clean and deodorise to leave your fabric lounge, chairs, cushions, fresh and beautifully clean.
Noosa Prestige have expertise cleaning all types of fabric upholstery including micro fibre (macro-suede is a 'Warwick Fabric' name) which is a synthetic fabric made to look and feel like real suede leather. Unlike natural suede, the micro fiber (MF) product is very serviceable and can withstand years of punishment. Like most fabrics, when it comes to cleaning it can be damaged if not cleaned correctly.
Typical Conditions of Micro Fibre fabrics
MF fabrics come in a range of colours and textures as well as standards. On appearance we tend to choose colour first, this has little influence over cleaning except that a white tone will show soiling a lot more than a dark tone.

Most importantly, the standard of the fabric will influence how long it lasts and how well it cleans. The soft plush MF lounges are commonly a thinner fabric than the more firmly upholstered lounges, and the cheap MF lounges tend to be upholstered with inferior fabric to the more expensive ones. You really do get what you pay for when it comes to MF upholstery. Cheaper thinner fabrics can bubble if incorrect cleaning solutions and processes are applied, and the fiber wears off the cheap fabrics around the arms and seats, or where there's a build up of body grease. The body grease can actually 'burn' the fabric and also cause staining in severe cases of neglect.
With a quality MF fabric upholstered lounge you should expect to get double the life span from your furnitur if it is maintained well and cleaned every 18mths to 2 years. The quality MF fabrics tend to be thicker with longer fibers that allow exceptional wear and soiling. Cleaning any of these fabrics is a chore, but the results are usually spectacular, especially when the customer thought their lounge was too dirty to get clean.
The lounge below is a great example of a quality MF fabric, being approx 6 years old when we first cleaned it in 2014 (before) and then we cleaned it again in 2017 (after). Even after 9 years and lots of use, the fabric is in excellent condition and the lounge feels quite young and fresh.
Take a look below at the results we regularly get with our specialist cleaning process on micro fiber upholstery.
This lounge was a dark tone and hadn't been cleaned for 8 years or more. It took a lot of effort to restore the condition of the lounge, and there was some fabric wear on the arms and seats mainly due to accumulation of grease and soil getting rubbed by regular use and causing permanent damage. The result however was better than the customer expected and so the lounge was put back into service to last until the next clean. We hope they wont leave it too long next time.
Just a note on prices for cleaning: If you have an MF lounge that has been neglected, expect to pay for a quality result. The expertise required to carefully clean an MF lounge does not come at a 'budget rate'. If you are seeking a cheap cleaner for a quality MF lounge, especially if its heavily soiled, you will most likely be disappointed with the results since they cant afford to spend the time that is required to properly clean the item.

Fabric Upholstery Protection
Keeping your furniture items looking newer for longer is simple with our "Shield protection process". We use Industrial grade quality commercial Fabric Protectant to extend the life of your valuable furnishings and enhance appearance & serviceability. Our process is so good we offer a minimum 2 year warranty and free spot cleaning if needed. Some conditions apply.



Your leather upholstery can look like new again, and to keep it beautiful we apply a quality commercial grade leather protector following the cleaning and conditioning process.  Getting your leather lounge professionally cleaned by Noosa Prestige is great value and your will be amazed at the results.  As with all your carpet and upholstery items, Noosa Prestige takes care to deliver a superior clean especially when it comes to cleaning and conditioning leather upholstery so it stands up to regular use. Your leather lounge suite, dining chairs and even car seats can be conditioned and protected by Noosa Prestige to keep them looking their best.

Protection Program
For details on our Carpet Protection with minimum 2 year warranty, CLICK HERE

(Our Carpet Protection Plan offers a similar warranty with the added benefit of using our highest quality protectant to maximise resistance to spills and extend the performance of your carpet for longer.)
CLICK HERE to view more information online. Call today if you would like Noosa Prestige to protect your furniture items.