Home
>
Services
>
Carpet Repairs and Laying
Carpet Repairs and Laying
Carpet Repairs
Noosa Prestige can arrange repair of your carpet so that it's not even visible.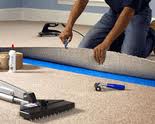 If you have a tear or split seem, or even a visible permanent stain, we can arrange repair your carpet so it looks like it was never damaged. Call today and we will happily discuss your concern or problem and advise if we are able to assist. We use specialist carpet repairers to perform repairs to new carpet, existing carpet and carpet used for renovations. Carpet repair can save time and cost of replacing the entire area or trying to match carpet that no longer exists.
(Subject to availability)
Carpet Laying
Professional carpet laying for Residential & Commercial jobs – Large & small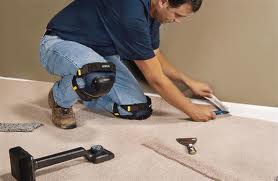 Noosa Prestige can provide professional carpet laying services for new or used installations, re-adaptions of flooring to changes in room size and configurations, carpet matching, re-stretching loose carpet, replacement of underlay and supply of new carpet at competitive prices.
 (Subject to availability)
 Guaranteed Quality Workmanship
Noosa Prestige aims to assist you with a carpet solution that meets your requirements. You will be pleased to know that we have contacts with carpet retailers, wholesalers and carpet layers. New carpet for your home, office, shop or specified premises can be arranged a lot easier and quicker when you know who to contact.
Care Tips
Carpet Fitting and Carpet Repair.
When it is first fitted, a carpet is likely to throw fluff to the surface. This is perfectly normal. All you are seeing are strands of fibers that were trapped in the manufacturing process, being released. All that is necessary is to vacuum the carpet frequently. It may be necessary to do this every day for the first week or so.
Once the carpet has settled, it should be vacuumed at least twice to 3 times a week.
Carpets in areas where people are likely to bring in grit from outside, such as a hall, should be vacuumed more often. It is worth using a good quality cotton doormat with a rubber backing. But even the best vacuum cleaner will not remove all of the dirt so it is worth having the carpet professionally cleaned every year or so, depending on amount of use.
Sometimes, a loose thread can appear at the edge of a carpet.
If it does, take a pair of sharp scissors and trim it carefully at the base so remove any protrusion from the pile. Do not, under any circumstances, pull the thread because this could cause damage to the carpet so please take care, as it can be repaired.
We are happy to assist with carpet cleaning and repairs (subject to availability) in the Noosa area.